Ikoria Collectors Booster Box Preorder
What's New in Ikoria: Lair of Behemoths Collector Boosters
Godzilla Series Monsters
Magic is headed to a world filled with epic monsters, so we partnered with the Toho Corporation and its iconic monsters such as Godzilla, Mothra, and King Ghidorah.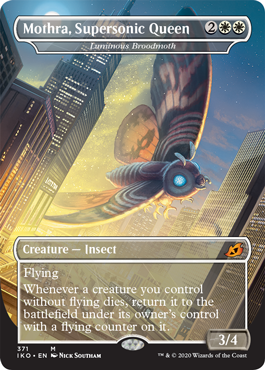 Commander Cards
Commander decks are debuting for the first time alongside a set's release with Ikoria. A lot of cards get their first printing in those decks, and we're making them available in Collector Boosters to give players another way to get them.
Ikoria Showcase Cards
Ikoria's showcase cards play off the emotion and energy conveyed by Ikoria's monsters—not even the frame would be enough to contain the these mutants!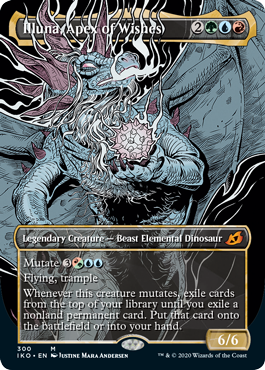 Get a closer look inside Ikoria Collector Boosters from principal product designer Mike Turian here.
Booster Pack Contents: (1 booster box = 12 booster packs)


6 foil commons/uncommons
1 foil basic land
1 Commander-focused card
1 non-foil extended art rare/mythic rare
1 foil rare/mythic rare
2 non-foil showcase commons/uncommons
1 non-foil showcase rare/mythic rare or borderless planeswalker
1 non-foil alt-art Godzilla Series Monster card
1 foil showcases or borderless planeswalkers
1 premium token
Disclaimer: Shipping and Taxes have already been built into the price of this item. Due to COVID-19, release dates may be pushed back. We will do everything we can to get you your orders ASAP. Should the need for shipping no longer be necessary and players are once again able to pick up their items in-store, then we will provide you with a Pandemonium gift card equal to the shipping cost. Thank you for your patience, understanding, and THANK YOU for supporting your LGS!